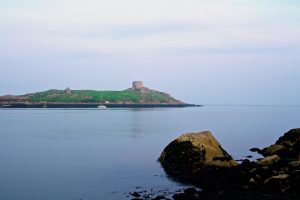 When someone thinks of a city break, perhaps the last thing on their mind is a beach holiday. But in Dublin it is possible to have the best of both worlds. With some of the cleanest and safest beaches in the country, Dublin and the surrounding areas offer some great sandy beaches close to the towns and city centre.
Dalkey Island
A celebrity favourite is Dalkey Island with the likes of The Edge and Colin Farrell having been spotted there in the past. It is actually an island rather than a beach but it is well worth a visit, just paddle out to it in a kayak, it is a great place to spot marine wildlife like jellyfish and seals.
Balcarrick/Donabate
One of the most popular of Dublin's beaches, Balcarrick/Donabate is 3.5km long, ideal for those who love to go for early morning jogs. It is popular with walkers and as the water here is fairly safe it is also a poplar spot for canoeists. Kids will love exploring the rock pools and playing in the sand dunes too.
South Beach
South Beach at Skerries is 2.5km long and is just a couple of minutes' walk to the centre of town. It is possible to view Rockabil Lighthouse from here and is very popular during the summer, so busy that lifeguards are on duty for the summer season.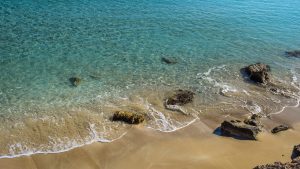 Sandy Cove
The 40 Foot is here at Sandy Cove, famous around Dublin it has become somewhat of an institution. The 40 Foot is where people take a leap into the waters, a tradition for hundreds of years. While it is popular it is perhaps not suited for those who don't have a head for heights.
Dollymount Strand
Water sport enthusiast flock to Dollymount Strand, kite surfing and paddleboarding are two of the popular pastimes here. The area is really busy, and there are some great little cafes bistros and bars to enjoy refreshments afterwards.
The beaches in and around Dublin truly are lovely and well worth a visit. Several of them have Blue Flag awards and several have also been awarded the Green Coast award in the past. After a long day shopping in the city, why not relax and take a swim at one of the nicest beaches in the country.