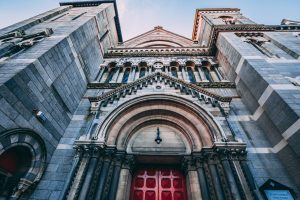 For anyone who has never been to Dublin before, there are many reasons to visit. Most people, who after enjoying the hospitality of the city once, make it a habit to return regularly. For those who have visited before, there is always something else to see and do. Favourite attractions never get boring, the best bars still serve the best drinks and the restaurants offer the tastiest meals each time. Of course, the friendly locals make everyone feel like family, enticing them back time and time again.
Relaxing Pursuits
On a lovely summers day there is nothing better to do than take a stroll in one of the cities loveliest parks. St Stephens Green and Phoenix Park to name just two are great places to go with family, and why not stop and enjoy a picnic lunch. Try cycling the city too, along the banks of the River Liffey, using cycle paths whenever possible to stay safe. Sport and relaxing walks are another way to describe the game of golf. In Dublin it is possible to golf at several excellent courses on the coast, all with amazing sea views!
A little more active
How about trying some water sports on the Liffey? White water rafting is a popular activity on the cities waterway, or why not head to the mountains for some hiking? Almost everywhere in the city is a great photo opportunity, so word of advice, don't forget the camera!
Temple Bar District
The Temple Bar District, also known as the Cultural Quarter is where to find restaurants, bars and amazing shops. Most of the shops are independent traders so by spending time and money here it is helping to keep the local economy thriving, what better excuse to shop til you drop?