Ireland is well known for its dramatic landscapes, breath taking scenery and welcoming hospitality. While the countryside has so much going for it, the cities should not be missed. Dublin, the country's capital city is a vibrant hub that should not be missed. As a relatively small city, some might think that it would not have much to offer, but they would be wrong. There is something for all ages in Dublin, and for those who have a love of history and have a sense of the past, Dublin has plenty to show you.
Dublin Castle
Top of the list is Dublin Castle, completed in 1204 and still in use today. It is possible to tour the state rooms that are open for guided tours. Although Ireland has perhaps more than its share of castles, Dublin Castle is one that really stands out from the crowd and is a great way to catch a glimpse of the past. It is a great attraction for the whole family to enjoy, even for those holidaying with youngsters.
Trinity College Library
Trinity College was formed in 1592 by royal charter to show how the area was both wealthy and superior. The Library at Trinity College is second to none, it even puts Oxford and Cambridge to shame. You do not need to be enrolled at the college to browse the thousands of volumes at the library, but when exams are on then visitor times may be subject to certain restrictions.
Christ Church Cathedral
Christ Church Cathedral (otherwise known as Cathedral of the Holy Trinity) was originally founded in 1028 and is considered one of the most popular historical tourist attractions in Dublin. The underground crypts are a huge draw for visitors, public tours are offered, and the cathedral is open for anyone wishing to join in the services. Christ Church Cathedral is just one of several places of worship in Dublin, but is certainly one of the nicest.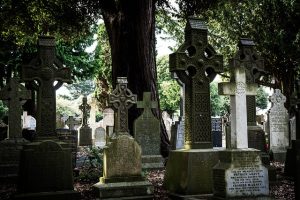 Kilmainham Gaol
Definitely one for those interested in Irish history, Kilmainham Gaol, built in 1796, has a very unpleasant background including executions. Opt for a guided tour and learn all about the political history behind this establishment which is today run as a museum and government offices.
Irish National War Memorial Gardens
The National War Memorial Gardens was created as a dedication to all the soldiers that lost their lives in World War 1. Known as The Great War, almost 50,000 Irish soldiers lost their lives between 1914-1918. There are several areas to the gardens including a sunken rose garden and a central lawn area. Although sombre in nature, it is a lovely place to take a stroll as it is really very peaceful and a relaxing place to be.