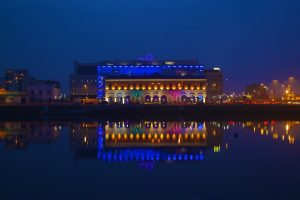 No trip to Ireland is complete without taking in at least one of the museums or galleries. The good news is that there are plenty of them to choose from, so whether they want to learn more about the history of Ireland or just want to see some amazing art, there is something here for everyone.
The National Gallery of Ireland can be found at Merrion Square. This building opened in 1864 and features an outstanding collection of both Irish and European art, including some of the most famous Dutch masters. There are regular temporary exhibits which are a must so keep an eye on the website to find out what is on at the moment.
For history lovers the National Museum of Ireland should not be missed. There are four branches to this museum and three of these can be found in the city of Dublin, all within walking distance of each other. The Decorative Arts, History and Archaeology branches are all in the city and many visitors will put aside one day just to visit the three. Learn more about political history and Irish customs during the visit.