Cork, a popular university town on the south coast of Ireland is also a great place for tourists. While many people say they visit Ireland for the relaxing way of life and the gorgeous landscapes, people also go to see the well-known landmarks and attractions. Those in and around Cork are no different.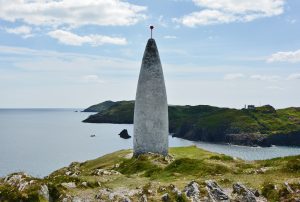 The Blarney Stone
Found at Blarney Castle, the Blarney Stone is known throughout the world and it is said if you kiss the Blarney Stone you are given the 'gift of the gab', basically you will have the skills to talk yourself in, or out, of any situation. You will be able to charm the world with your rhetoric.
The English Market
Operating since 1788, the English Market offers artisan breads and fresh seafood amongst many other delights. There is a restaurant and coffee shop here for refreshments while you are browsing. Queen Elizabeth II even visited the market on her visit to Ireland in 2011.
Ballycotton
Just a short drive from Cork is Ballycotton, a fishing village that is ideal for a quiet getaway. It is home to lovely beaches and restaurants serving the freshest seafood. The area is popular with hikers who visit to walk the 5-mile cliff trail between Ballycotton and Ballyandreen beach.
Cork Harbour
Cork has a lovely natural harbour that is extremely pretty, almost picture postcard perfect.